RIM looking to unload NewBay and other assets
4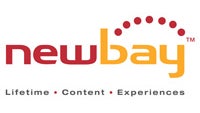 Back in October, RIM acquired mobile digital content service provider, NewBay, for $100 million. As the Canadian manufacturer continues to struggle, new reports suggest that RIM is looking to unload NewBay, as well as a few other recently acquired smaller assets.
The original acquisition of NewBay was a part of RIM's previous leader's plan to have carriers pay RIM to use its services for messaging, content delivery, and mobile analytics. Since Thorsten Heins has taken over, thing have, once again, taken a new direction.
As RIM's stock prices have continued to plummet, Heins has sought counsel from RBC Capital Markets and JPMorgan to weigh various options for RIM's future, but has remained focused and committed to launching an entirely new BlackBerry line that features its upcoming BlackBerry 10 OS.
RIM declined to comment on the reports of the sale.
Recommended Stories