RIM and Motorola battle it out over an expired agreement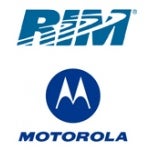 Research In
Motion
(RIM),BlackBerry makers, have sued Motorola claiming that Motorola ispreventing them from offering jobs to the laid-off Motorola workers.
Back in February, the two companies had agreed upon exchanging some information regarding a confidential scenario. The agreement hadexpired in August 2008 and yet in September, Motorola sued RIM over using that information and also over the fact of hiring their ex-employees.
The Canadian giant is claiming that Motorola is unethically trying to use theagreement in order to prevent them from hiring the current Motorola employees and those individuals who no longer work for the Illinois based company.
The compliant was filed in the state circuit court in Chicago
source:
CNET
;
RCR Wireless