Quickoffice Pro for Symbian^3 now allows syncing files with popular cloud services
4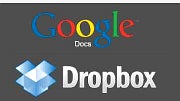 Google Docs, Dropbox, Box.net, SugarSync, Huddle are all included as separate drives in the newest 7.0 version of Quickoffice Pro for Symbian, and you can save files to them like you do on the phone's internal memory or microSD card.
The other new features in the popular Microsoft office document viewer and editor for Nokia handsets, are spell checking in Word covering many additional languages, as well as new interface that accommodates the file exchange with the above mentioned cloud services.
There is a glitch reported with Google Docs, though. Quickoffice Pro can only save documents created with Microsoft Office there, not the Google documents format. You can open and edit Google Docs, but not save them back to the cloud, for some reason.
Quickoffice Pro is $15 for a limited time, 10 EUR if you live in Europe.
via
AllAboutSymbian