Quick video shows Motorola Droid booting up
This article contains unofficial information.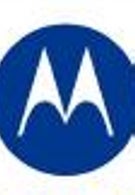 What we have here is a video that BGR just got its hands on. It is the first moving pictures we have seen of the Motorola Droid (no Sholes in sight) as the handset boots up in the dark. The date on the screen shows that this was taped Thursday. It isn't a lot to look at and certainly, you can not come away from watching this video with an opinion about the device one way or another. Still, it's nice to see the highly anticipated Android handset in action.
Motorola Droid Preliminary Specifications
source:
BGR