Qualcomm and TSMC ready to toss 8-core chips onto the table
32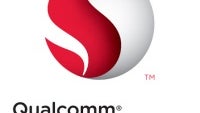 Qualcomm officially announced that it will begin mass-producing its first octa-core mobile SoC - the Snapdragon 615. Additionally, the 64-bit 8-core Snapdragon 810 and 6-core Snapdragon 808 will be introduced before this year's end. The Snapdragon 615 will be a mid-range processor, while the Snapdragon 808 and 810 are made for high-end smartphones.
Qualcomm's newest silicon will be made by the Taiwan Semiconductor Manufacturing Company (TSMC) using an advanced 20nm process. According to industry sources, the adoption of 8-core chips will not raise smartphone prices.
There is little clue towards what the first eight-core, 64-bit smartphone on the market will be. Currently, we're awaiting the first Snapdragon 805-powered consumer device to be introduced sometime in the summer. Speculations point towards the upcoming LG G3 or the Samsung Galaxy S5 Prime.
source:
DigiTimes
Recommended Stories