Quad-core HTC One X on sale for $630 without a contract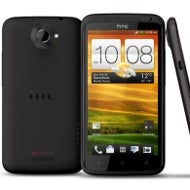 The business of selling imported smartphones is pretty hot right now, as the US carriers are more stringent in their testing and approval phases, so the newest gadgets from Samsung and HTC, for example, come later here than in the rest of the world.
Daily Steals is at it again, with its one-day-only offering of an unlocked
HTC One X
with a quad-core Tegra 3 processor (the international GSM version) for $629.99. Shipping and handling will set you back another five bucks, but the end $635 price is a pretty good offer for what is probably the hottest Android handset on the market right now, if you can't wait until the
dual-core One X version
lands on AT&T.