Prove your love for Android with these 5 awesome accessories
22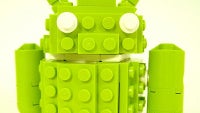 Okay, okay, we all love Android, but can we really prove it? You don't really think that sporting an Android phone or a tablet is enough to put you in the ranks of true phandroids, do you?
Don't worry, we've got you covered. Here are five awesome Android themed accessories that will let everyone in your surroundings know about your love for droids and disdain for certain fruits. We conveniently found them all on Etsy so you can not just fantasize about them, but also buy them in real life, if so you desire.
With no further ado, here are five awesome ways to decorate yourself, your room, office and your close environment in green.