Prices rising, errors piling: 5 flagship phone 'fails' inflicted on us in 2017
20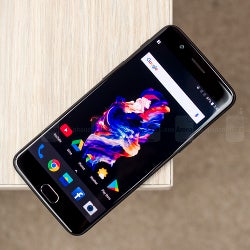 Most of the spring and summer flagships have already been announced and are in the hands of consumers, so the first mishaps, grand and small, are starting to trickle down on forums and in customer complaints.
The average selling price of a high-end smartphone will be quite a bit higher this year, given that what we called the "
$400 flagship
" seems to be a concept of the past, used to gain market share and customer awareness, then seeing its price slowly get jacked up with each subsequent model.
That's not even mentioning juggernauts like Samsung or Apple which keep releasing unique models with higher prices. That's all fine and good, and market forces at work, but are these expensive devices flawless from the get-go? Check out a few of the more glaring "fails" that happened with the 2017 high-enders so far, and you be the judge.