Pornhub: Apple iPad users watch more porn than users of Android tablets do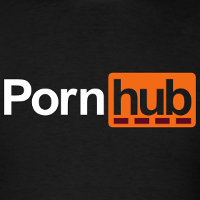 Pornhub is a free porn website that rings up 38 million daily viewers. According to its own research, the mobile browser used the most to get to the site is the Safari browser employed by both Apple iPhone and Apple iPad users. And that says a lot too, because half of the 38 million visitors to Pornhub are reaching the site via a smartphone or tablet.
73% of the tablet users recently visiting Pornhub, were using mobile Safari, which means that they were using the iPad to reach the site. A distant 13.6% were using the Chrome browser, available on tablets running both iOS and Android. The Android browser came in third with 7.8%. 4.8% of tablets that recently visited Pornhub, were wielding the Silk browser used on the Amazon Kindle Fire. The BlackBerry PlayBook browser was responsible for .69% of the tablet-related traffic on the site.
Can porn be viewed on a 3.5 inch to 4 inch screen? Apple iPhone viewers believe so. iPhone owners accounted for 38.2% of the smartphone viewers visiting the site recently. That beats out the 29.4% of smartphone totin' visitors to Pornhub that were using the Android browser. Chrome, available for both the iPhone and Android phones, was responsible for 18% of the smartphones that recently visited Pornhub. Windows Phone's Internet Explorer was next with a
2.4
% share, followed by Opera Mini with
2.3
% of the visitors to Pornhub with a smartphone in one hand.
source:
TheGuardian