Pokemon Go players, here are the best battery cases for the iPhone 6s
7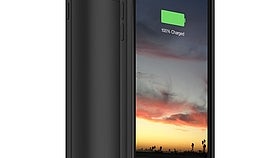 Although the Apple iPhone 6s and 6s Plus offer more battery life compared to their predecessors, chances are that most of you can easily eat through an entire charge before the day ends. If that's not something you're willing to accept, then the only way forward is to get a battery case for your phone. That's why we've rounded up the best battery cases for the iPhone 6s.
Before diving into the actual picks, please bear in mind that all of these cases add quite a lot of bulk to the phone, although some add more than others.
If you're a Pokemon Go player, you might want to get one of these battery cases for the iPhone 6s. Catch them all!