PhoneArena.com launched the most advanced Phone Filter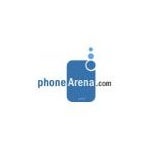 We are proud to announce the availability of Phone Filter – a new feature on our site allowing you to search for a phone by specifying features that you want it to have. Unlike other sites, our Phone Filter gives you great power to filter just what you want – for example you can filter phones:

By number of display colors >256, > 4,096, > 65,000 ….
By camera resolution – only 1 mega pixel, 1.2, 1.3 …..
By type of the LCD – only TFT, TFD, …..
By data type – EDGE, GPRS, 1xRTT, EV-Do ……
By Memory expansion – select to see phones with MMS, SD, CF or TransFlash …
The possibilities are endless. Try our Phone Filter and let us know if you like it or see problems with it.