PhoneArena wants your feedback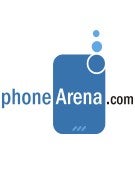 Greetings to all!
As you know, our audience (you guys) is extremely important to us and we'd do almost anything to keep it happy. Your opinions and suggestions are very important to us and we would like to know what do you think of PhoneArena and the changes we have made in the past few months. We know there are going to be some complaints, but those are of big help to us. We are looking not only to make sure you have a nice experience on our site but are also constantly trying to enhance it, by providing more content, improving the design, etc.
Let us hear your voice!
Feel free to send us your suggestions and comments using
the linked form
or send them on email
phonearena@phonearena.com