PhoneArena is perfectly safe to browse
62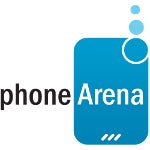 Dear PhoneArena readers,
It came to our attention that one of the advertisements on our site contained malware. We have immediately removed this advertisement from our pages, but unfortunately, Google has already detected it, which is why some of you may be getting warning messages, upon loading the site. We want to let you know that all necessary measures have been taken to ensure that
PhoneArena is absolutely safe to browse
. We have submitted a report to Google to inform them of the situation, but it will probably take about a couple of hours until it gets processed, so it's possible for some of you to continue seeing the warning message for a while.
Please excuse us for this inconvenience!
PhoneArena Team