Phone Arena is under construction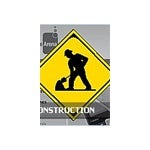 Phone Arena has just been launched with a completely new interface and features. It is still considered under construction so please excuse us if features or links are not working! We are doing everything possible to fix them asap!
We are eager to hear you comments. Please use our new "Comments" system just below the article to let us know what you think. If you like/dislike something strongly, let us know!
Thank you!
phoneArena.com Team