Peabody Smart Phone from Microsoft almost ready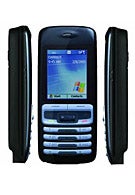 The ultra-cheap Peabody smart phone from Microsoft was initially intended for emerging markets such as India and China. During an interview in Taipei, Ya-Qin Zhang, corporate VP at Microsoft said that the Redmond company plans have changed and now the Peabody will be available world-wide.
The reference design will be completed by Flextronics International, and then offered to contract manufacturers globally as a way for them to quickly enter the expanding smart phone niche. Also, according to Zhang, the Peabody will run the full version of Widnows Mobile 5, not a stripped down one.
Source: PcWorld.com