Pantech C790 AT&T bound?
This article contains unofficial information.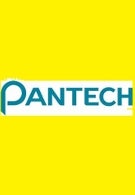 A Pantech rep sauntered into an AT&T store where our tipster works and was told to expect the Pantech C790 on October 1st. The sliding QWERTY keyboard offers a numbers pad that makes it easier to type numbers into the body of a text or email. Our tipster explains it by saying that where the Samsung Propel has its navigation keys, the C790 has numbers. Other features include a 2MP camera, 3G connectivity and Bluetooth support. There will be a choice between red with a black keypad, or blue with a blue keypad. While our source was just making an informed guess, he figures this will run you $30 after a rebate and with a 2 year pact. Another choice for you AT&T texting fiends out there, and you know who you are!
Thanks, Claude!