Palm to show off previously unseen Pre functions at D7 show
This article contains unofficial information.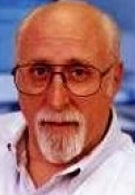 If you think you have seen or heard everything that the Palm Pre can do, guess again. The Dean of technology writers, Walter Mossberg, is co-hosting the D7 show that is currently running until Thursday. In a video, Mossberg discusses the speech expected Thursday at the show by Jon Rubinstein and Roger McNamee and says that Palm will be showing more detail about the Pre than has been seen before including some "cool features" that haven't even be speculated about on the blogs. With just a little more than 1 week left until launch day, these never seen before functions should capture the attention of both those who definitely plan on buying the new smartphone, and those sitting on the fence. Any guesses as to what these never seen before features could be?
Palm Pre Preliminary Specifications
|
Hands-on
source:
precentral.net