Palm reports better than expected earnings; stock soars after hours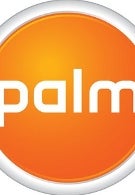 Palm reported a loss for the fourth quarter of 40 cents a share not including one time items. While that was a bigger loss than the 22 cents a share of red ink posted last year, it beat estimates of a 62 cent a share deficit and the stock shot up to a new high of $16 after hours as a result. Analysts were expecting sales of about $80 million and the manufacturer trampled over that estimate by reporting $113.2 million in sales for the latest period.
New Palm CEO Jon Rubenstein said, "The launch of Palm webOS and Palm Pre was a major milestone in Palm'stransformation." "We havenow officially re-entered the race," continued Rubenstein, sounding like the third politician in a two person battle. The Pre was released on June 6 and analysts estimate that 150,000 units have since been sold.
source:
TheStreet.com