Palm includes Cow Mode on webOS 2.0
4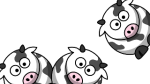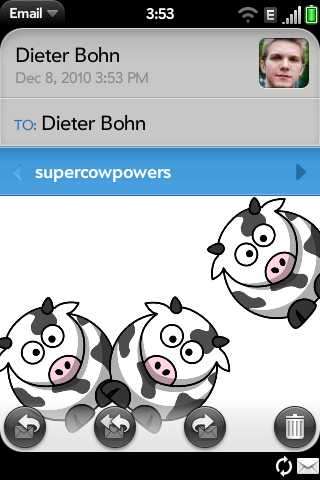 Palm and HP don't exactly have a large mobile device presence right now. Their
Pre
,
Pixi
, and
Pre 2
represent a very meager portion of the market. But that fact's not keeping down the spirits of webOS developers.
The
webOS 2.0
code includes a Cow Mode provision, where you can include a fanciful cow show in your emails. All you do is type the subject line as "supercowpowers" (without the quotes), and your email will include a funny cow-show in the body of the message.
This little 'Easter Egg' is reminiscent of a similar treat, included on the old PalmOS. No, a cow-themed email won't make webOS more competitive with Android and iOS, but it's good to know that
Palm
has a sense of humor. Maybe some of you think that our devices should solely be juggernauts of functionality, but everybody needs some comic relief.
source:
@webosinternals
via
PreCentral