Palm gets $100 million investment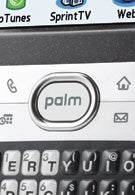 With the introduction of the brand new Nova OS expected at the CES in January, Palm received a badly needed cash infusion of $100 million dollars from Elevation Partners. The investment firm already put $325 million dollars into the smartphone manufacturer last year.
The Nova OS is designed to focus on the mobile internet and is an attempt by Palm to stay relevant in a smartphone market controlled by Apple's Iphone and Research In Motion's BlackBerry devices.
source:
InformationWeek