Palm and AT&T Wireless Release Tungsten W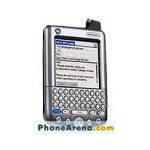 Palm today announced the availability of the long-awaited
Tungsten W PDA with AT&T Wireless services. The GSM/GPRS device, which includes e-mail, SMS, voice service, Internet browsing and business applications, is now available for pre-order at several retail Web sites.
Tungsten W will be sold through CompUSA, Franklin Covey and other retail stores starting Feb. 28.
The suggested retail price is $549, but may be less based on AT&T Wireless service activation.