Paddle Shock Breaker - Christmas Edition for BB10 free for a limited time
1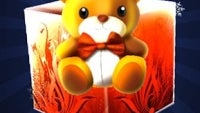 For fans of the classic brick-busting game Brick Breaker, BlackBerry World now offers Paddle Shock Breaker - Christmas Edition free, for a limited time. It's basically the game you know and love - with a splash of Christmas graphics and music to fit the holiday mood. It also offers two control schemes for your paddle, as well as bonus items like candy canes and power-ups.
In the words of the authors, the game lets you "witness breathtaking graphics in action, awesome Christmas themes, mind-blowing levels, custom made to keep you hooked for hours, Punchy Power-ups, Bonus Bonanza and many more bountiful features." Check out the video to see the game in action.
Paddle Shock Breaker – Christmas Edition is available on the touch-screen BB OS 10 handsets - BB Z10, Z30 and the PlayBook tablet. The download is 18MB.
Download:
Paddle Shock Breaker – Christmas Edition for BB10