OnePlus X: all new features
6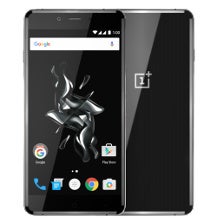 The long rumored smaller OnePlus phone is finally official: welcome the OnePlus X, a 5" phone that takes the company's invitation mantra for limited availability and alluring price to a new class of phones.
The invite system is here to stay
The OnePlus X features Oxygen OS based on Android 5.1.1, one of last year's most powerful chips and a focus on style with two models that both carry unique personality and materials that you won't find on most other phones.
What is the new OnePlus X all about? We sum up its most important features in an easy to digest slideshow, so you can use it as a quick reference. Take a look below and don't hesitate to let us know: is this good enough to have you go through OnePlus's invitation system and wait to get the phone?