One of RIM's hardware partners to stop making BlackBerrys
11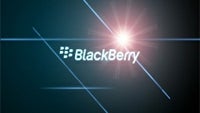 Toronto-based Celestica has been manufacturing hardware for RIM for many years now. In a statement released today the company said it will "wind down" its manufacturing services for RIM over the next three to six months. It expects restructuring charges up to $35 million.
Celestica will provide more details about its transition away from RIM on Friday, July 27 when it conducts its second-quarter press release and conference call.
This news comes a few weeks after RIM announced it was sitting on a massive stock of unsold BlackBerry hardware that may force the company to perform a
$1 billion write-down
. Clearly the supply is far outweighing the demand at this point.