Nvidia head believes 'a great tablet is better than a cheap PC'
17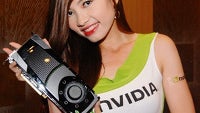 Nvidia posted a record quarter
on growing revenue from its mobile business earlier today, and in the following conference call chief executive Jen-Hsun Huang had a few interesting comments to make on mobile.
The gist can be summarized in one sentence: consumers realize
"a great tablet is better than a cheap PC."
Huang said this despite the fact that Nvidia makes both desktop and mobile chips, and that's what makes this statement interesting.
With net income from its Tegra mobile chip reaching $209.1 million, up from $178.3 million, that's understandable. Moreover, Huang also mentioned that demand for Tegra for Android phones and the Surface offsets declines in Nvidia's desktop business.
Nvidia is planning to bring its Tegra 4 processors in early 2013, and those will be the company's first ones with integrated 4G LTE.
source:
Venture Beat