Not to be outdone, Vizio now shipping 11.6" Full HD Windows 8 tablet for $600
5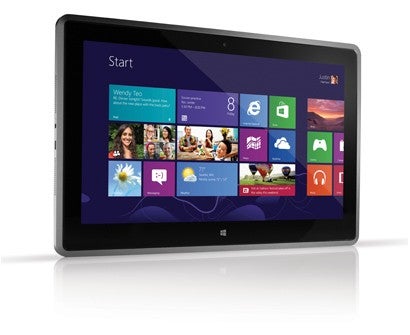 Not to be outdone by Samsung, Lenovo and the rest of the gang, Vizio announced an 11.6" Windows 8 tablet of its own, going for $600. Unlike its competitors, though, Vizio went with the frugal AMD Z-60 processor, coupled with 2GB of RAM.
That won't be the fastest setup out there, and since it has to power a Full HD 1080p display, the slate is clocked for just five hours of battery life, which is pretty short for today's tablet standards.
Other than those major caveats, we get 64 GB of internal memory, a 2 MP front-facer, and stereo speakers with SRS surround sound tech, all wrapped up in a 0.39" thin body. Any takers?