Nokia's Ovi Store registers 3 million downloads a day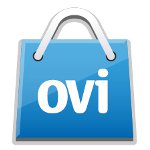 Nokia announced that its Ovi Store, theplace to shop for Symbian apps, now registers some three milliondownloads each day. Just half a year ago, that number stood at 1.5million. With 250,000 new users each day and more than 165 milliontotal registered users from 190 countries, Nokia is trying to giveits users a competitive platform like Apple's App Store. Dailydownloads on the App Store accounted to 17 million, according to thelatest analysis.
What might seem interesting todevelopers, however, is the outreach of their apps. Nokia announcedthat 92 developers (mostly software companies) have enjoyed more than1 million downloads for their apps. The Finnish company decided tomove to QT as its main development framework in an attempt to attractdevelopers. Some of the latest and most downloaded apps includedSwype, NHL GameCenter and WhatsApp Messenger. Do you like what yousee on Nokia's Ovi Store?
source:
Nokia
via
MobileBurn