Nokia to support SD memory cards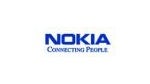 Nokia today announced that it has applied for membership in the SD Card Association and has signed a licensing agreement for enabling the use of SD memory cards in its devices. Nokia will also continue to support MultiMediaCards (MMC) that are currently widely used in Nokia's mobile devices.
The SD memory card is a removable data storage device about the size of a postage stamp. The SD Card Association is an open industry standards organization established in 2000 by Matsushita Electric, SanDisk and Toshiba, and is supported by a consortium of over 700 companies. The Association aims to set the technical and specification standards for SD memory card applications and related products and promote the wide acceptance of SD memory cards in a variety of applications.