Nokia to offload luxury phone arm Vertu for $265 million to Permira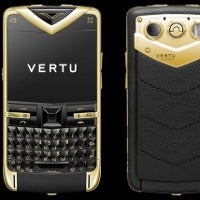 Nokia is hard at work restructuring and cutting costs, and any business graduate would tell you the process includes getting rid of everything that hemorrhages money, or is not part of a company's core strategy.
The luxury phone arm of Nokia, Vertu, is one such business, and rumors surfaced again that the Finns will be selling it to the venture capital firm Permira for the equivalent of $265 million, which is on the low end of the
initial Vertu valuation we heard about in December
.
That is about a year worth of Vertu revenue, according to most estimates, coming from gold-plated phones with sapphire keys, and other luxury adornments. There is a booming market for such handsets in up and coming regions like Asia, so the buyer would probably do fine with Vertu, while Nokia would get a nice cash injection in these restructuring times.