Nokia slashes prices on existing Windows Phone Lumias
4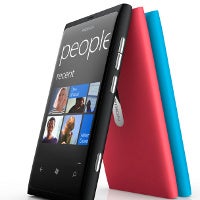 Right after yesterday's big announcement of the new Nokia Lumia 920 and Lumia 820, both running on Windows Phone 8, the Finns have
slashed prices on the mid-range Lumia 800 by the hefty 15%
and made smaller cuts to prices of other Windows Phone models.
"Our pricing has been business as usual, reflecting typical product lifecycle changes,"
a Nokia spokesman commented on the price cuts.
The aggressive pricing should help the slow Windows Phone sales and - at least to some extent - make it easier to swallow the fact that those existing Windows Phone Lumias are never getting updated to Windows Phone 8, but only getting limited new features.
Investors were not happy with the company's new devices and
Nokia's stock plunged 16%
in the hours after the announcement.
source:
Reuters