Nokia ad touts its tough phone build, tortures Ashas galore
22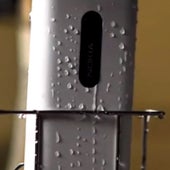 Nokia is famous for building well-crafted handsets that can take a beating, and without even putting efforts to make them rugged or waterproof, just using durable materials and manufacturing practices, then subjecting the phones to rigorous testing in the torture chamber.
That goes especially for Nokia's budget phones, too, not only for the expensive stuff. The endurance of the oldie Nokia
3310
is the stuff of legends, but apparently the new colorful low-end Asha line is no exception, and Nokia tries to remind us of that in the promo video below.