Nokia N-Gage QD announced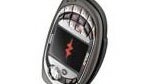 Nokia today announced the N-Gage QD mobile game deck, the successor of the original N-Gage. Main features of the new product are hot-swappable MMC slot, longer battery life, improved gaming controls, brighter screen, powerful smartphone features and the new N-Gage Arena launcher application.
The planned range of prices is expected to be from $99 with a contract to $199 as an unsubsidized, untaxed retail price. The N-Gage QD game deck is expected to be available in May 2004 for Europe, Africa and Asia Pacific and in June 2004 for the Americas. The N-Gage QD will be available in two versions: a GSM 900/1800 variant (Europe, Africa and Asia Pacific) and a GSM 850/1900 variant (Americas).