Nokia Lumia 1520 phablet to be unveiled 3rd week of October
14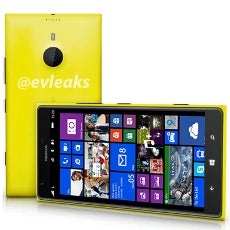 Those who were expecting Nokia's first phablet, the
Lumia 1520
, to be unveiled about a month from now, seem to be in for disappointment. Due to the Microsoft buyout offer, Nokia is restructuring some scheduled announcements, it seems, and has moved the Lumia 1520 unveiling to the end of next month.
Particularly, sources have learned that the top-shelf
6" Windows Phone 8 phablet
will be uncovered in the week of October 21st, which is quite a bit of time from now. This would likely mean November release date for the Lumia 1520, and the event is rumored to be held in a place other than New York where the Lumia 1020 was announced earlier in the year. Given that the phone is expected to
make a cameo on AT&T
, we wouldn't be surprised if there are parallel launch events, though.