Nokia Labs flaunts the Lumia 900 at SXSW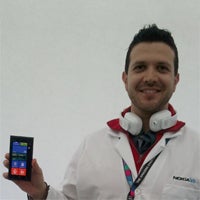 As you are probably aware, the annual SXSW festival has just kicked off in Austin. Of the many things going on there over the next few days, Nokia's R&D lab has setup shop at 2nd and Brazos in the form of a 3-domed structure to show off its line of Windows Phone powered Lumia handsets, including the much anticipated Lumia 900.
The Nokia Lab will also feature a host of DJs and live music, but what we're most interested in is the fact that they have a fully functional LTE Lumia 900 that attendees can check out. We're hoping that with all the prominent figures that will be present at SXSW that maybe, just maybe, the Finnish company will flaunt an official release date as well.
source:
Nokia
via
WMPowerUser