Nokia 9 PureView Q&A: Ask us anything
71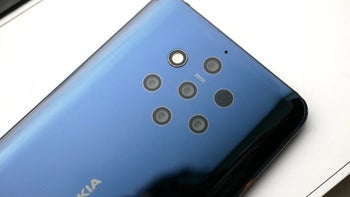 Hey.
Pssst.
We've got five cameras on us right now, but all of these are placed at the rear of a single phone. That's right, we've got the tryphophobic Nokia 9 on us. What's the use of those five cameras? The goal of the Nokia 9's quintuple cameras isn't to give a variety of lenses for different shots, as we've seen on triple-camera implementations with the Samsung
Galaxy S10
, LG V40, and Huawei
Mate 20
. Instead, HMD's goal is to capture as much information as possible, from all five cameras at once, to compose
one hyper
-detailed, data-rich photo.
While we're working on that review, we are giving you the chance to ask us anything pertaining to the phone and have them answered in a follow-up post in a couple of days' time.
Five cameras, one phone, and certainly many questions! Without further ado, go ahead and ask us anything!