Nexus 7 has hidden magnet sensor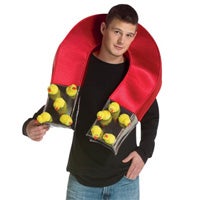 While this is far from the first device to ever sport this feature, it has just been found out that the Nexus 7 has a hidden magnetic sensor. When a magnet is applied to the sensor and then removed, the device immediately wakes from sleep.
While it's not mentioned specifically in the Google Play store, we're guessing that the official Nexus 7 Cover might have a magnet hidden in it to activate this feature. While it is an old concept, it's nice that Google and ASUS included it in the device.
Don't believe us? Check out this video below to see the ol' magnet trick in action.