Nexus 7 accessories for enthusiasts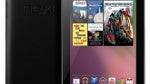 So, you finally got that shiny Nexus 7, congratulations! In case you don't know, you now need to purchase some accessories for it! Well, it's not mandatory, but hey, that's what you have to do if you want to preserve your 'true geek' status. However, this ain't the article where you'll read about cases or covers, be them smart or dumb (we already have those covered here). This is where you'll read about the accessories that you may not encounter that often. Those accessories which are often bought by real enthusiasts for specific purposes. To tell you the truth, this kind of accessories are often overlooked, but often prove to be quite useful if you happen to find yourself in certain situations.

Go on now, take a look at our selection. Do you see something that you'd love to own?





Recommended Stories