Nexus 4 system dump is out: 4.2 Jelly Bean apps, wallpapers and ringtones up for the taking
13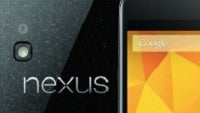 You probably just saw it coming: a few days after reviewers have gotten their LG Nexus 4 devices, a full system dump of the system has been posted online, so you can grab apps, wallpapers, ringtones and just about everything else.
The more crafty software wizards should be able to extract the apps and get them on their devices, but exercise caution as always.
Personally for us, we are happy to get the fresh new set of wallpapers as we've come to really like Google's new wall art for Nexus.
You can get either the full 291MB system dump, or the apps (weighing 144MB), or finally the sounds and wallpapers that are just a couple of megabytes. Hit the source below for download links, and you can get the wallpapers straight from our gallery below!
source:
Android Task Force