Nextel launches push-email service for Java-enabled mobile phones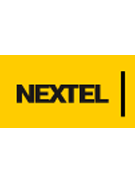 Nextel announced the launch of Mobile Email Enhancement service, their first service for Java-enabled mobile phones, which features full-synchronization and as they say PDA-like feel.
The new service utilizes Visto's ConstantSync™ wireless technology , with an on-the-phone application to provide real-time access to email, contact lists, and calendars. It is compatible with Microsoft Outlook, Lotus Notes and most regular POP-based email accounts.
The service is available on all Java-based Nextel phones, including the recently released Motorola i605, i355 and i275, and will be available for new phones as they launch.
The pricing starts at $14.99/month for 2MB of access; the $29.99/month plan includes unlimited Mobile Email Enhanced service and data access.

Source: Nextel