New camera app for the Apple iPhone lets you take spy shots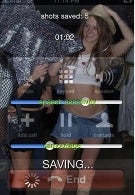 If there was ever a situation that called for you to take pictures of someone or something secretly, the Camera Camouflage app for the Apple iPhone would be a great tool. With the app installed, you can walk around as if you were on a phone call. You can even set your phone to ring, enhancing the illusion that you are simply answering a call. The shutter snaps every time you start talking, and with the iPhone 4, the flash is turned off by default.
Camera Camouflage is available in the App Store and costs $1. It is one of about four apps that allows you to take spy pictures. Now, if we could only get some of those anonymous "people close to the situation" to download this app and secretly take pictures of one of those Verizon branded Apple iPhones...
Apple iPhone 4 Specifications
|
Review
source:
CultofMac