New Year's Eve: here are all the apps you'd need
0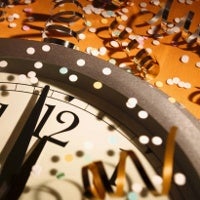 And just like that, 12 months swooped past us and 2012 is drawing to a close. The year that supersized our smartphones, brought us affordable tablets, and got us more accustomed to the little wonder of having an amazing device hopefully also was a good year for you.
And now, as it is coming to a close, we have a couple of days left to think about what happened, remember the good moments, jot down some resolutions and prepare for meeting 2013.
Your smart devices can of course help out with all that. We have selected just the apps you'd need to take a better look back at 2012, make (and keep!) those resolutions and greet friends. Take a peek.
New Year's Eve: here are all the apps you'd need