New PaT phone from Siemens with 3D engine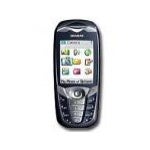 The new CX70 reminds us a lot of the CX 65 but it comes with a new feature called by Siemens Push and Talk. PaT is mobile voice chat set to replace SMS chats, phone conferences, or even the conventional call and is part of the PoC (Push to Talk over Cellular) standard.
In addition of the PaT function the CX70 features 3D engine, Animated 3D Phone Pilots, Java Games, Video playing and recording, SMS and MMS. The new handset is a Tri-Band GSM (900/1800/1900) and comes with 132 x 176, 65K color TFT display, integrated VGA camera with 5x zoom and attachable Flash with red eye reduction.
The phone will be available in the fourth quarter of 2004.