New Nokia N78 firmware available?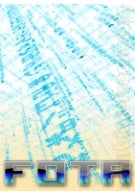 Symbian Freak says that Nokia has issued a new FOTA firmware update for the N78. The release version is 21.002 and it is supposed to fix some (if not all) of the bugs and glitches found in
v20
.149. There is still no official announcement from Nokia though, so we don't have a detailed change log available. Furthermore, it is unclear whether the update is global or is available only for some locations depending on the product codes. One way or another it's probably worth checking since the last firmware version was far from perfect.
Nokia N78 Specifications
via
Symbian Freak