Naughty things that people do with their phones that can get them into a lot of trouble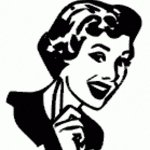 Call it taboo, but there is a grey area with our modern smartphones that people don't like to talk about openly. Nowadays, we live day in and day out relying on them, without sometimes realizing that we're doing
naughty things
.
Some are done blatantly without remorse or thinking about the possible consequences attached with them, but one thing's for sure, you'd probably be ashamed to be caught red handed doing any of the things listed below.
So before you think about doing them, just consider the possibilities of your actions. With that in mind, let's take a look at the
naughty things that people do with their phones that can get them into a lot of trouble
.