NES emulator for Windows Phone 7 runs great, but is shot down by Microsoft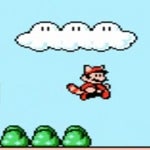 Matt Bettcher has been able to develop a NES emulator and port it over to the Windows Phone 7 OS. Used on a Samsung Focus, the emulator runs at a decent 10-20 frames per second. Sounds like a great app that could kill some time for Windows Phone 7 users. However, the guys at Redmond decided to put the kibosh on the open source project.
Despite Microsoft's decision not to allow the emulator into the Marketplace (Hey, even Apple allows emulators into the App Store!), Matt plans on still offering it for free in Windows Marketplace and because it is based on open source code the released app will also be open source. But Matt needs the help of the cell phone community. If you want to help him in his battle against Microsoft, click on the source link.
source:
YouTube
via
IntoMobile