Multitasking in WP7 style coming this year
12
During its keynotes, Microsoft just announced that it will add
third-party multitasking
this year.
This multitasking in WP7 style was demonstrated at MWC - including how to switch between two games and play music at the same time. Really, who wouldn't want to have two games running at the same time?!
Holding the back button brings you to the
task switching application
, which allows you to jump from app to app. Nice.
Mind this feature is not coming with the March update, but at some point this year - Microsoft claimed it held multitasking back from the original release because of "battery issues".
Well, great stuff really - hope we will test it sooner rather than later. Eager to multitask on WP7?
source: Microsoft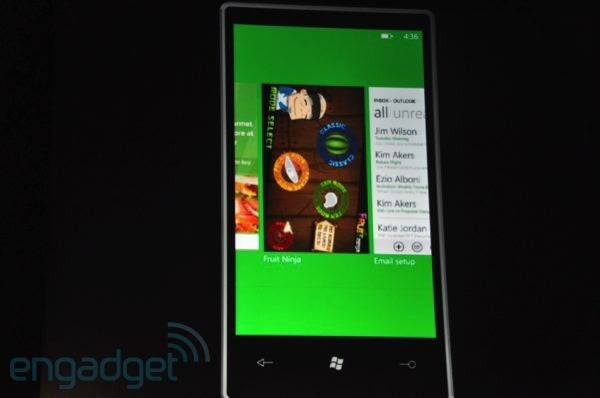 Task switcher in WP7; image courtesy of Engadget
Recommended Stories