Motorola wins patent case against Microsoft in Germany
6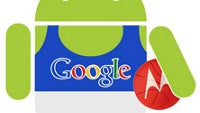 Motorola has scored a win against Microsoft
in an ongoing patent case in Germany. There, Microsoft is trying to get a ban on Motorola devices, arguing that the Google-owned phone maker has infringed on patents allowing applications to run on different handsets.
This is the last of a series of lawsuits held in the regional court of Mannheim, Germany. Microsoft has previously won three patent cases, which led to actually banning some Motorola devices from sale in Germany.
"This decision does not impact multiple injunctions Microsoft has already been awarded and has enforced against Motorola products in Germany,"
Microsoft associate general counsel at Microsoft David Howard said.
Google has bought Motorola for $12.5 billion mostly for its strong patent portfolio which the company is using to defend Android, but also as a separate phone maker.
source:
Reuters