Motorola set-top boxes to get MOTOBLUR, connect with phones?
This article contains unofficial information.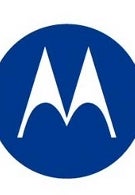 Motorola CEO Sanjay Jha told the WSJ that his company is testing TV set-top boxes with the addition of the MOTOBLUR UI. The UI is a socially-centric piece of software that is designed to push to your cellphone homescreen, all of the relevant info from social network sites like Facebook, MySpace and Twitter. By adding it to the box that connects your TV to cable or satellite feeds, Motorola is seeking to connect your television with your phone. Jha talked about sharing "media and features" which would require a common platform and brings up talk of a possible Android powered Set-top box. Motorola has a tentative release date for later this year, but lately the company has not been too careful about meeting self imposed deadlines.
source:
WSJ
via
Engadget