Motorola introduce headset designed for extreme environments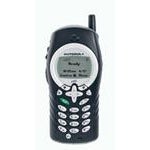 Motorola announced new i305, a ruggedized handset that meets military specifications for shock, vibration, blowing rain, and salt fog resistance.
Advanced features include a 600-entry phonebook that allows ten numbers for each contact, assignable audio caller ID(a), downloadable ring tones, GPS capabilities, and Internet microbrowser(a). The Motorola i305 is packaged with an extra capacity battery that will provide longer talk time and standby time. The Motorola i305 measures 5.03 x 1.29 x 2.32 inches and weighs approximately seven ounces with the high performance battery.
New headset will be available for purchase through Southern LINC on Monday, December 8.