Motorola announces 5 new budget phones
0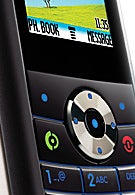 Although the
W218
is the most simple phone it is quad-band GSM which allows it to work worldwide. It has FM radio for music on the go. The
W360
beats it with larger display and VGA built-in camera.
W380
is clamshell with built-in VGA camera with 4x digital zoom and FM radio. Inside it has color display and on the front, a grayscale vertical one. While this one is quad-band GSM, the
W385
is CDMA.
The Motorola
W395
is the most advanced entry level phone, with megapixel camera, Bluetooth, MP3 player and microSD slot for memory. It attracts with bigger external display and RAZR-like design.